Féile Le Chéile: Lainseáil Chlár // Programme Launch
---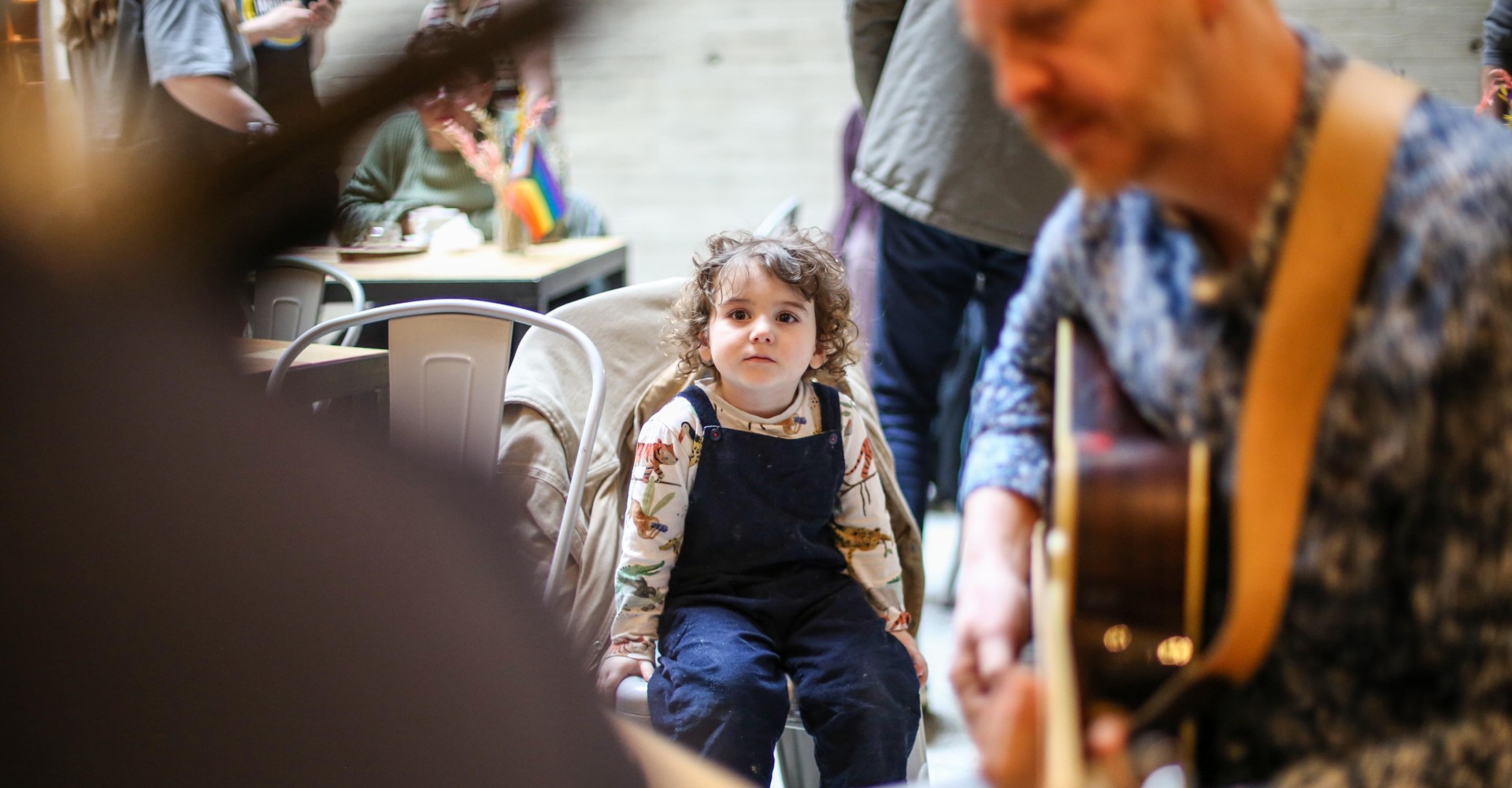 Bígí linn do seoladh na féile, ina mbeidh muid ag macnamh siar ar garspriocanna ceolmhara na cathrach. Beidh aoichainteoirí, rogha di agus bi, agus neart scéalta le hinist daoibh!
___
This Official Launch will look back and celebrate the city's musical milestones, and marking the start of a weekend of festivities with guest speakers, refreshments, and stories to tell. Join us in getting into the Féile le Chéile spirit!
Ag ceiliúradh 50 bliana don cheol traidisiúnta i nDoire!
Bígí linn ón 21ú-24ú de mhí Mheán Fómhair agus muid ag déanamh ceiliúrtha mhóir ar an cheol thraidisiúnta i nDoire. Is iomaí imeacht a bheas idir lámha againn mar chuid den cheiliúradh, ceolchoirm, ceardlanna agus imeachtaí pobail san áireamh. Beidh rud éigin ann do gach duine, cibé caighdeán ceoil atá agatsa! Bain úsáid as an nasc thíos chun spléachadh a thabhairt ar na himeachtaí iontacha a bheas i ndán dúinn.
Cuirfidh an fhéile bhríomhar seo críoch leis an tSamhradh. Beidh ceoltóirí mór le rá, idir óg agus aosta, inár dteannta agus beidh neart deiseanna ann chun bheith ag foghlaim ó laochra mór ár linne chomh maith!
Beidh a leithid Flook, Lí Bán agus Áirc Damhsa linn ar ardán na Cultúrlainne i rith an fhéile.
Ar a bharr sin, beidh seisiún ceoil speisialta ar siúl ar Oíche Chultúir, faoi stiúir sár-cheoltóirí na háite.
Mhínigh Siubhán Nic Amhlaoibh, Stiúrthóir Cultúrlainne Uí Chanáin, fáth chun an fhéile seo a chur ar siúl."Ciallaíonn "Féile le Chéile" a Festival Together i nGaeilge, agus beidh deireadh seachtaine den scóth láncheol, teanga agus cultúr againn, ag ceiliúradh domhán an cheoil i nDoire agus an Iarthuaisceart. Tá an bhliain seo spéisialta dúinn, mar tá muid 50 bhliain ó búnú Comhaltas i nDoire, agus 10 mbliana ar aghaidh ó tháinig Fleadh Cheoil na hÉireann go Doire. Le linn an deireadh seachtaine, beidh eagsúlacht ceoltóirí cumasacha, a bhfuil fonn
orthu camchuairt ceoil a thabhairt dúinn. Beidh cuimhne againn fosta ar daoine mór le rá ó thaobh ceol traidisiúnta i nDoire de, a d'fhág oidhreacht laidir ina ndiaidh agus iad ar slí na fírinne."
Gabh chuig an suíomh idirlíne (www.culturlann.org/events) chun ticéid a cheannacht nó chun tuilleadh eolais a fháil. Bí inár leanúint ar na meáin shóisialta faoin ainm 'culturlanndoire' ar Instagram, Facebook nó Twitter.
Má tá ceisteanna ar bith agat, thig leat glaoch a chur orainn ar an uimhir 028 7126 4132 nó ríomhphost a sheoladh chugainn fríd an ríomhphoist eolas@culturlann.org.
Celebrating 50 years of Traditional Irish Music in Derry!
Running from the 21st of September to Sunday the 24th, Cultúrlann Uí Chanáin is packing the long weekend to the brim with concerts, workshops, and community-led events for all. Whether you're a calloused piper or casual punter, be sure to check out their dynamic programme and find out what makes our island's world-renowned musical heritage so special.
Tying together a grassroots celebration of our city's many generations of traditional music pioneers, with opportunities to experience the crème de la crème of current players (and learn from some of the best too), Féile le Chéile presents a unique conclusion to a summer of festivals.
As a snapshot: A star-studded line up of Flook, Lí Ban, and Áirc Damhsa will take centre stage in the Cultúrlann's intimate city-centre venue on Great James Street for concerts throughout the festival. An open session will be led by top-class musicians to keep their Cóisir Tí (House Party) pumping throughout Culture Night. Workshops will be available for learners.
Siubhán Nic Amhlaoibh, Director of Cultúrlann Uí Chanáin, explains the motivation for holding this expansive and immersive festival at this time.
"Féile le Chéile, meaning "A Festival Together" in Irish, will be a fantastic weekend of music, language and culture which celebrates the vibrant traditional music scene in Derry and the North West. This year is particularly special as it marks 50 years since the establishment of Comhaltas in Derry, and 10 years since Fleadh Cheoil na hÉireann was held in Derry. Through the weekend, we'll bring a plethora of talented musicians, who are keen to bring us on a journey through vibrant musical landscapes, to our stage in Cultúrlann Uí Chanáin, and we'll also
remember the giants of traditional music in Derry who have left a strong legacy of talented young musicians in their wake."
Book your tickets and see the full programme at www.culturlann.org/events.  
To keep up to date, follow Cultúrlann Uí Chanáin at 'culturlanndoire' on Instagram, Facebook, and Twitter.
You can email eolas@culturlann.org or call 028 7126 4132 with any questions.
EVENT ADDRESS
37 Mórshraid Shéamais, Doire, BT48 7DF //
37 Great James' Street, Derry, BT48 7DF
EVENT SOCIAL MEDIA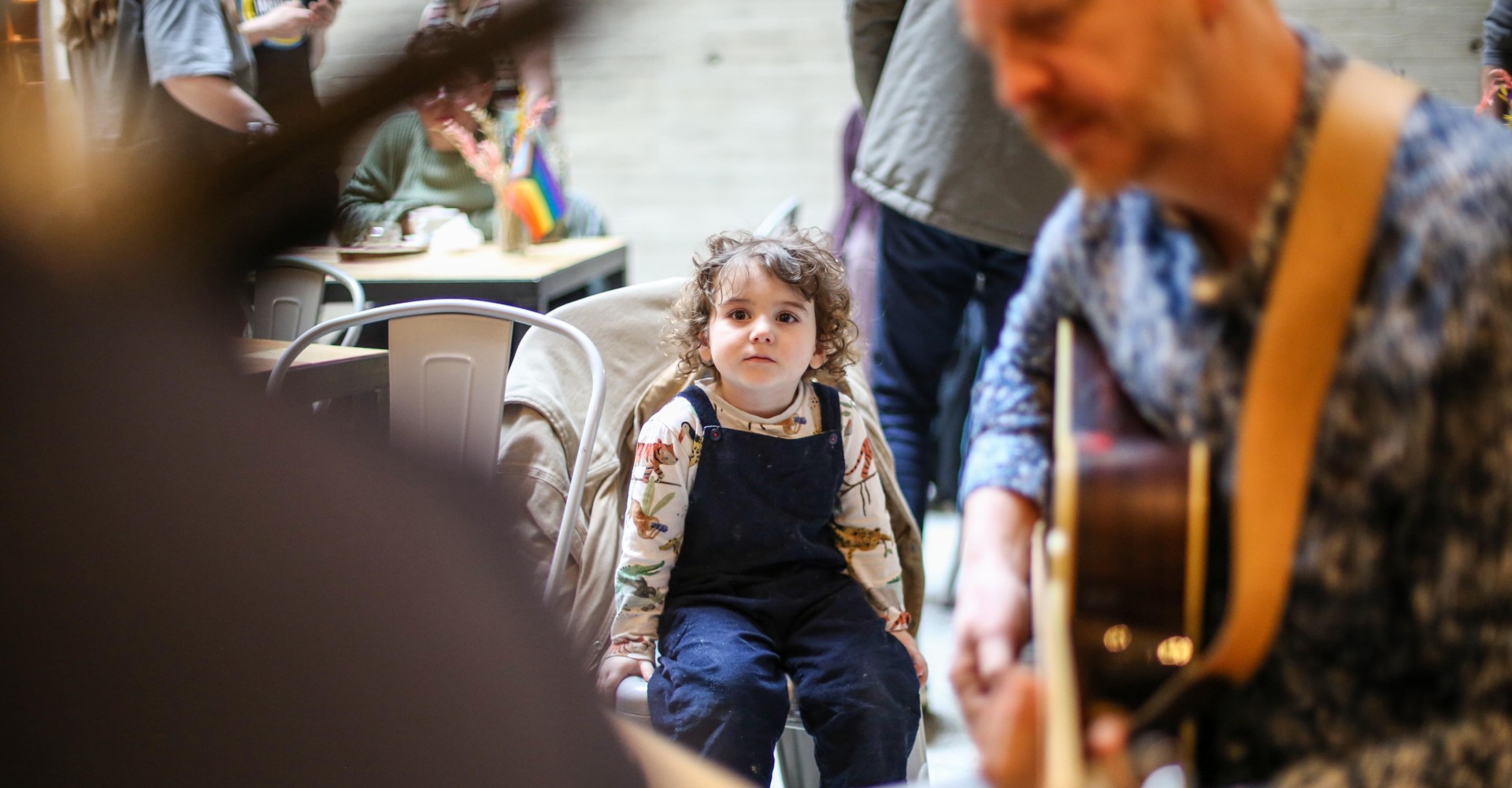 Derry City & Strabane
An Gaeláras Ltd.
Contact Name: Catherine Pollock
Contact Number: 02871 264132
Contact Email: [email protected]
Address: Cultúrlann Uí Chanáin 37 Great James Street, Derry, Derry BT48 7DF,
Website: Visit Website