Minimal Human Contact by Naoise Ó Cairealláin
---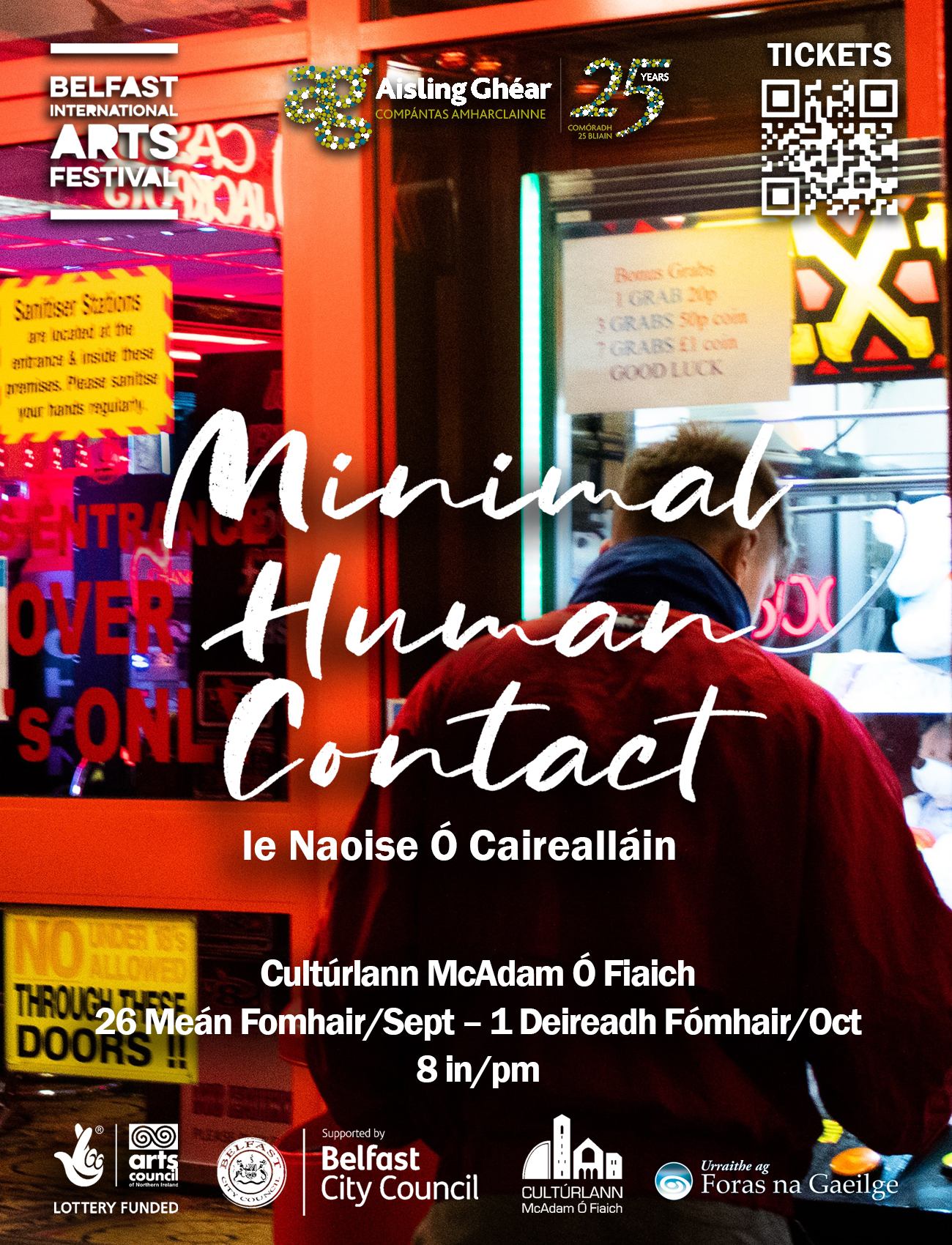 Minimal Human Contact is a bi-lingual production with a focus on a hugely disabling condition, in large part hidden from view, that has touched many lives in our communities and is largely perceived to be affecting the male population.
This one man show delves deep into the world of compulsive gambling to produce cathartic results. Gritty, intense and in Irish, this new play is written by Naoise Ó Cairealllán, award-winning rapper Moglaí Bap.
This insightful and painful story connects with those suffering from the condition, offering a glimpse into a very dark alternative world yet holding the space for a remarkable outcome.
An outcome that challenges the usual downward spiral in most addictive conditions and is largely influenced, in this instance, by the interventions of close family members and by a singular and tenacious counselling service who went over and above, in assisting their client to handle his addiction.
This is a story told in the Irish language of a new generation particular to West Belfast, a language that is vital, urban and authentic. This is a Belfast story both in content and in the manner and the language of its telling, yet has a subject matter that strikes a universal tone
IN IRISH WITH TRANSLATION INTO ENGLISH BY HEADSET
EVENT ADDRESS
Cultúrlann McAdam Ó Fiaich 216 Falls Rd, BELFAST, BT15 3AS,
EVENT SOCIAL MEDIA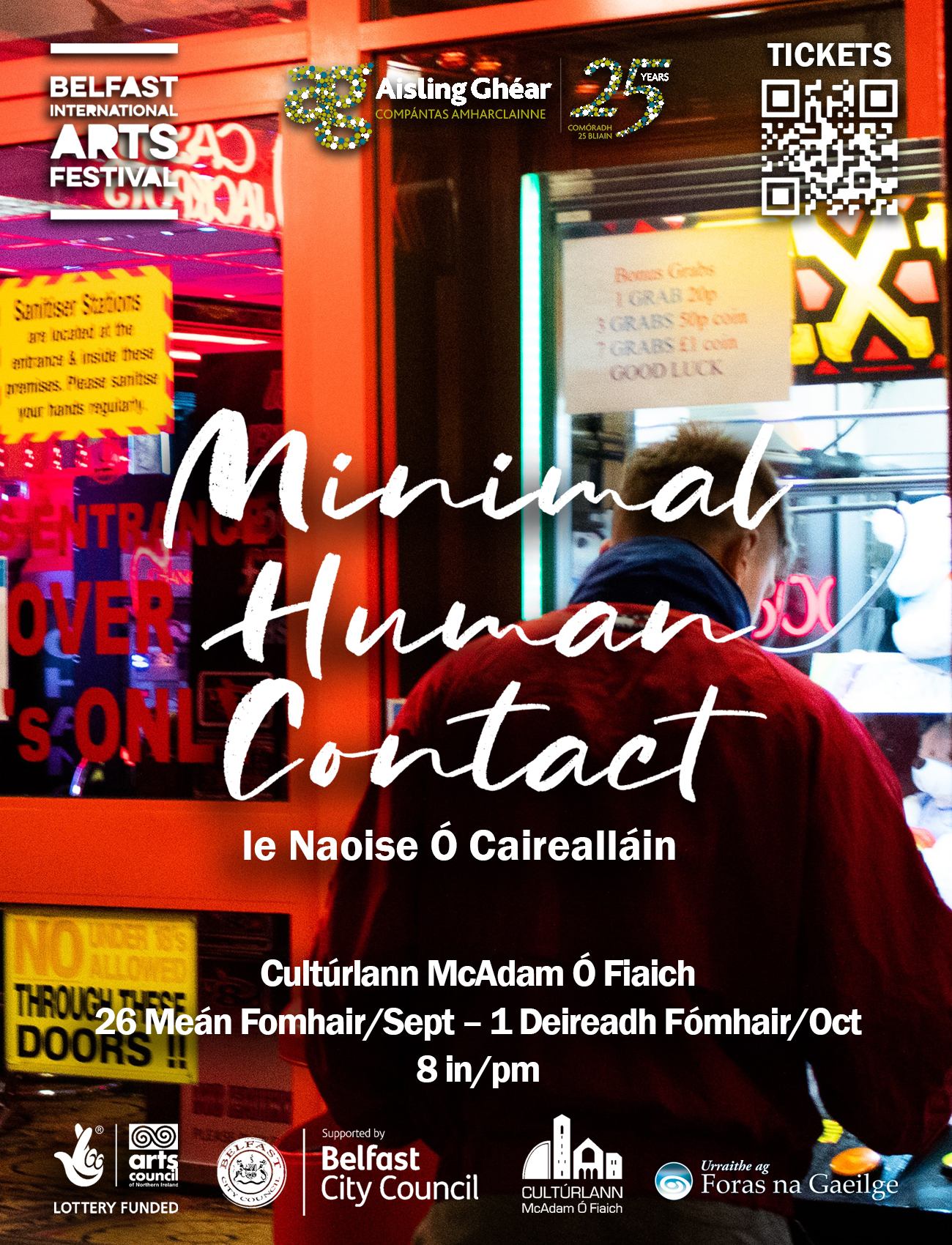 Belfast City Council
Aisling Ghéar Theatre Co
Contact Name: Carrie-Anne McAlonan-McCrudden
Contact Number: 028090208040
Address: www.aislingghear.com 216 Falls Rd, Belfast, Co Antrim BT12 6AH,
Website: Visit Website