NI Urban Green Space welcomes 'Make Space for Girls'
---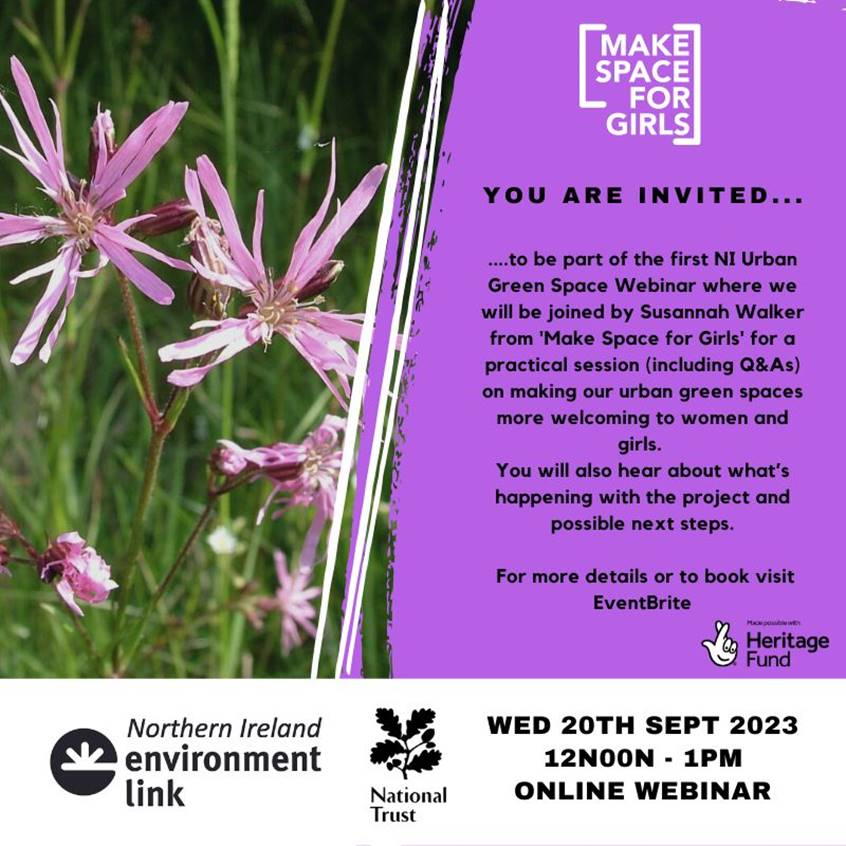 NI Environment Link & the National Trust invite you to our first Urban Green Space webinar!
This will be a chance to hear more about how the Urban Green Space project is progressing.
We are also really excited to be joined by Susannah Walker from 'Make Space for Girls' to hear what we can be practically doing to make our spaces more welcoming to women and girls.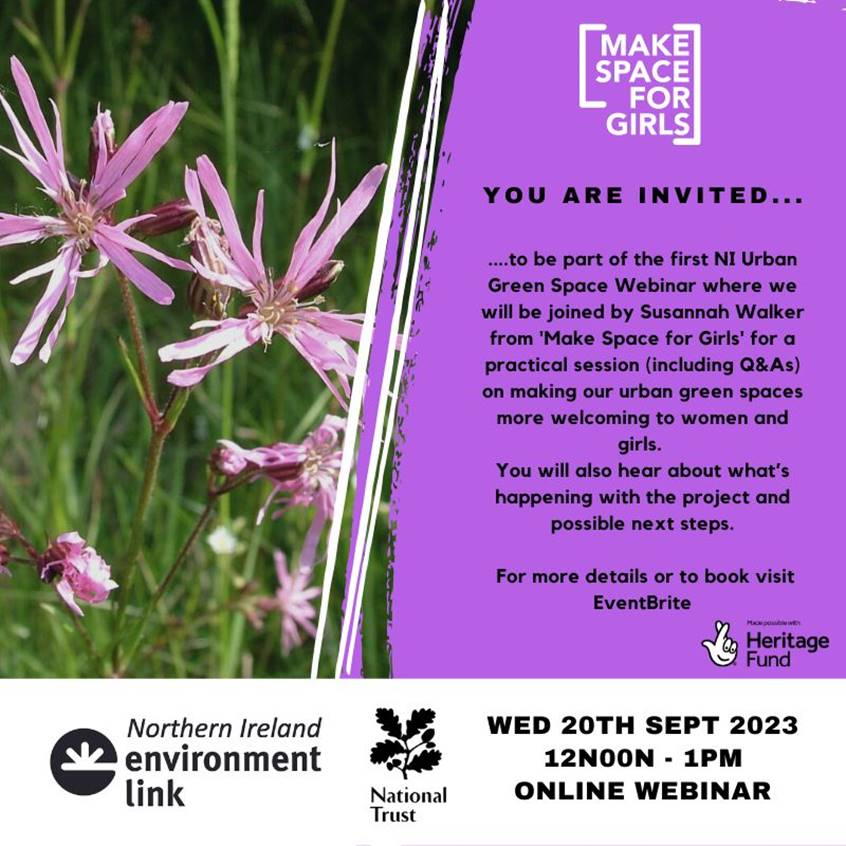 Belfast City Council
NI Environment Link
Contact Name: Sean Kelly
Contact Number: 028 9045 5770
Contact Email: [email protected]
Address: 89 Loopland Drive, Belfast, Antrim BT6 9DW,
Website: Visit Website