Unionist responses to the 1916 Easter Rising
---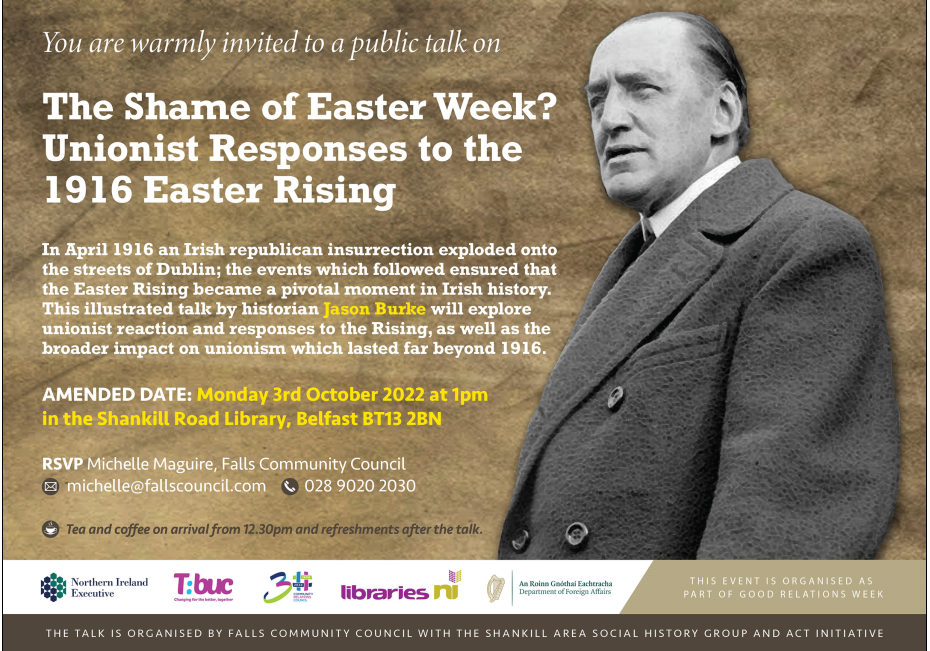 History talk
The Shame of Easter Week'? Unionist Responses to the 1916 Easter Rising
In April 1916 an Irish republican insurrection exploded onto the streets of Dublin; the events which followed ensured that the Easter Rising became a pivotal moment in Irish history. This illustrated talk by historian Jason Burke will explore unionist reaction and responses to the Rising, as well as the broader impact on unionism which lasted far beyond 1916.
Monday 3rd October 2022 at 1pm in the Shankill Library
RSVP Michelle Maguire  michelle@fallscouncil.com T.028 90202030
Tea and coffee on arrival from 12.30pm and refreshments after the talk.
The talk is organised by Falls Community Council with the Shankill Area Social History Group and ACT Initiative.
EVENT ADDRESS
Shankill Road Library 298 - 300 Shankill Road, Belfast, BT13 2BN,
EVENT SOCIAL MEDIA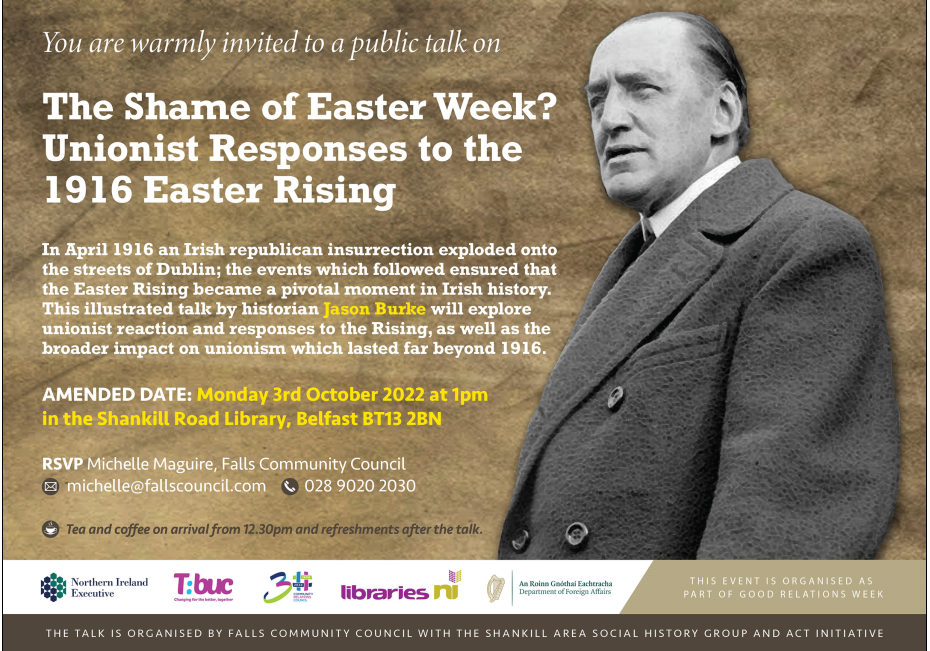 Belfast City Council
Falls Community Council
Contact Name: Claire Hackett
Contact Number: 02890202030
Contact Email: [email protected]
Address: St Comgall's, Divis Street, Belfast BT12 4AQ
Website: Visit Website