STARS Celebrating Good Relations Week
---
To celebrate Good Relations Week, the STARS project (a joint programme with CRJI and NI Assembly) hosted a podcast that featured conversational pieces around some of the key themes relating to good relations.
It explored restorative practices within the community, how this can effectively contribute towards creating a safer community and encourage active participation from youth and community members. It showcased examples of good relations work, demonstrate to listeners how to become involved and promote work which strengthens community harmony.
Belfast City Council
Community Restorative Justice Ireland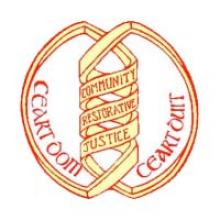 Organiser Bio: Community Restorative Justice Ireland (CRJI) is a community-based restorative justice organisation that provides a range of services aimed at resolving and reducing conflict. Services include victim support, youth mentoring, advice, and mediation. CRJI offers its programmes at no cost to participants and is accredited by the Department of Justice.
Contact Name: Andrea McLoughlin
Contact Number: 07734928575
Contact Email: [email protected]
Address: 27a Colinglen Road Belfast BT17 0LR
Website: Visit Website